Overview
EKG & Phlebotomy Technician Combination Program at the Medical Training Institute of New York provides students with an introduction to the theory, techniques, and roles of a phlebotomist and electrocardiogram (EKG) technician. Students learn phlebotomy skills, including skin puncture, venipuncture, blood collection, and quality assurance. Additional topics include infection control, medical terminology, quality assurance, principles of venipuncture, specimen handling, basic hematology, and anatomy of the venous system. Students learn about the cardiovascular system as it relates to an EKG's performance. Students gain knowledge in basic EKG tracing, rate, rhythm, common heart abnormalities, and the use and function of the EKG machine.
Phlebotomist
The Phlebotomy Technician program will teach students the concepts of Introduction to Phlebotomy & Infection Control, Legal Issues in Healthcare, Introduction to Human Anatomy & Physiology, Phlebotomy Equipment & Supplies, Phlebotomy Procedures, and Phlebotomy Fundamental Essentials. This program is designed for leaner's who want to advance their career or are interested in starting a career in the medical field to become a phlebotomy technician. This is a comprehensive 80-hour program.
This course prepares students to collect blood for laboratory analysis. Students learn medical terminology, basic anatomy and physiology, infection control safety, communication, and professionalism. Phlebotomy provides opportunities for students to perform routine vein punctures, routine capillary punctures, and special collection procedures. Phlebotomy technicians also perform glucose testing and specimen collection. A phlebotomist is a health care professional specially trained to draw blood. The blood is used to test for conditions based on a physician's orders, although it can also be used for a transfusion, research, or a donation. Some typical duties of phlebotomists include:
Greeting blood draw patients and explaining the process to them
Ensuring patients' intake paperwork is correct and complete and that their identity is clear
Calming patients if they are nervous
For pediatric patients, preparing distractions, special toys, and smaller needles.
Sterilizing and organizing all equipment according to procedures and protocols
Conducting the blood draw
Following all special instructions on patients' order forms
Labeling and adequately storing the sample
Properly disposing of used needles and bandages
Making sure the patient has no adverse reactions
Inventorying equipment
Sterilizing and cleaning the area for the next patient
What Phlebotomists Do
Phlebotomists draw blood for tests, transfusions, research, or blood donations. Some of them explain their work to patients and assist if patients have adverse reactions after their blood is drawn. Phlebotomists typically do the following:
Draw blood from patients and blood donors
Talk with patients and donors to help them feel less nervous about having their blood drawn
Verify a patient's or donor's identity to ensure proper labeling of the blood
Label the drawn blood for testing or processing
Enter patient information into a database
Assemble and maintain medical instruments such as needles, test tubes, and blood vials
Keep work areas clean and sanitary
Phlebotomists primarily draw blood, which is then used for different kinds of medical laboratory testing. In medical and diagnostic laboratories, patient interaction is sometimes only with the phlebotomist. Because all blood samples look the same, phlebotomists must carefully identify and label the sample they have drawn and enter it into a database. Some phlebotomists draw blood for other purposes, such as blood drives where people donate blood. To avoid causing infection or other complications, phlebotomists must keep their work area and instruments clean and sanitary.
Program Summary
Course Overview
x
Course overview
We are still updating our website with contents. Please check back next time.
Program Schedule Guidelines
x
Program Schedule Guidelines
We are still updating our website with contents. Please check back next time.
MTI Mission & Goals
x
MTI Mission & Goals
We are still updating our website with contents. Please check back next time.
Program Curriculum
x
Program Curriculum
We are still updating our website with contents. Please check back next time.
Grading Scale and Methods of Evaluation
x
Grading Scale and Methods of Evaluation
We are still updating our website with contents. Please check back next time.
Admission
x
Admission
We are still updating our website with contents. Please check back next time.
Tuition, Books & Technology Fees
x
Tuition, Books & Technology Fees
We are still updating our website with contents. Please check back next time.
Paying For Your Program
x
Paying For Your Program
We are still updating our website with contents. Please check back next time.
Refund Policy
x
Refund Policy
We are still updating our website with contents. Please check back next time.
Textbooks
x
Textbooks
We are still updating our website with contents. Please check back next time.
Instructor
x
Instructor
We are still updating our website with contents. Please check back next time.
Admission Requirement: GED/High School Diploma
WHAT YOU'LL LEARN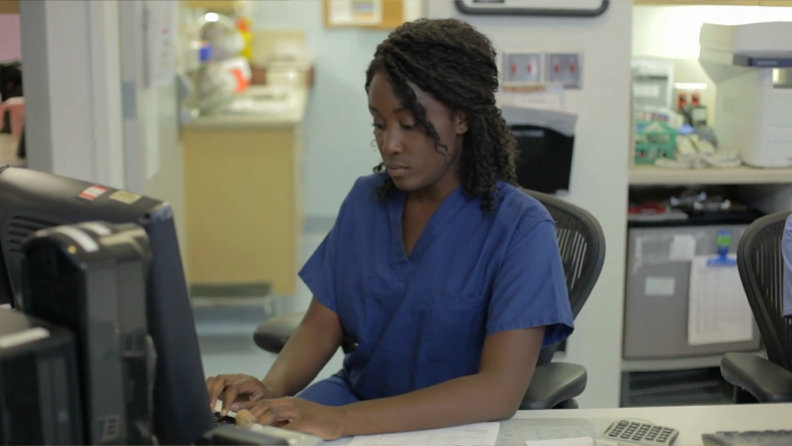 Medical Terminology
Introduction to EKG
Anatomy & Physiology
Safety and Health
EKG Practice on Mannequin
EKG Live Practice
Past and Present and the Healthcare Setting Quality Assurance and Legal Issues
Human Anatomy and Physiology: The Circulatory System
Infection Control, & Universal Precautions Safety, First Aid, and Personal Wellness
Blood Collection Equipment, Additives, and Order of Draw Live Practice: Venipuncture Procedures: Practice on Mannequin
Pre-analytical Considerations
Capillary Puncture Equipment and Procedures Special Collections and Point-of-Care Testing: Practice on Mannequin & Live Practice
Arterial Puncture Procedures: Practice on Mannequin
Non-blood Specimens and Tests, Computers and Specimen Handling and Processing, Topics in Phlebotomy
Career Development Skills and Management Skills
Phlebotomy and EKG Technician NHA Certification Exam Preparation
WHO WILL BENEFIT

Those Considering Nursing
If your goal is to become a nurse, starting out as an EKG/Phlebotomist is a great opportunity to explore the nursing field. You'll get the chance to work alongside LPNs and RNs in a variety of healthcare settings, earning invaluable experience and skills along the way

Aspiring Medical Professionals
Working as an EKG/Phlebotomist gives many of us our first taste of working in the medical field. You might gain inspiration to continue that career path and get a more in-depth understanding of the medical world. It's okay to share this desire with your interviewer. It shows your dedication to the field and a willingness to learn

Job Stability
Employment of phlebotomists is projected to grow 22 percent from 2020 to 2030, much faster than the average for all occupations.
About 19,500 openings for phlebotomists are projected each year, on average, over the decade. Many of those openings are expected to result from the need to replace workers who transfer to different occupations or exit the labor force, such as to retire.
Employment Hospitals, diagnostic laboratories, blood donor centers, and other locations will need phlebotomists to perform bloodwork.
Blood analysis remains an essential function in medical laboratories and hospitals. Demand for phlebotomists will remain high as doctors and other healthcare professionals require bloodwork for analysis and diagnosis.
In addition to blood analysis, phlebotomists are necessary for blood collection, either at mobile blood centers or dedicated donation centers. These phlebotomists may be especially busy during a health emergency, which can correspond with heightened interest in blood donations.
PROGRAM STRUCTURE
Length of Curriculum: 120 Clock hours
The 120 clock hours of Certified EKG/Phlebotomy Technician consist of 60 hours Didactic, 35 hours Skills Lab Hours, 30 hours Internship
Program Type
Learning Modality
Hours
Certified EKG/Phlebotomy Technician

Didactic
Simulation Lab
NHA Exam Prep

Total Hours
80
This course is also part of our Patient Care Technician program—consisting of Certified Nurse Assistant, EKG, and Phlebotomy— available for $2,600
Interested in mastering Certified Nurse Assistant Advanced? LEARN MORE
Nurse Program Director: TBA
Instructors TBA
Program Curriculum
Curriculum Summary
Program requirements:
In order to earn a Certificate of Completion, and take NHA Examination, Students must complete this material and skills material of Unit II and III prior to beginning internship, Students must thoughtfully complete all 6 Units, including satisfactory completion of Internship.
DOWNLOAD CURRICULUM (PDF)
Units
Modules
Clinical Lab Skills
Takeaways

UNIT 1 INTRODUCTION TO PHLEBOTOMY & INFECTION CONTROL

Introduction & Duties to Phlebotomy Technician
Occupational safety and health hazard administration OSHA
Healthcare safety hazards
Chain of infection
Modes of transmission
Breaking the chain of infection
Hand hygiene
Personal protective equipment
Standard precautions
What are blood borne pathogens

Laboratory Departments
Contact precautions
Droplet precautions
Airborne precautions
Types and functions of PPE
Selecting PPE
Order of donning and removing PPE
Post-exposure to bloodborne pathogens
Bloodborne pathogen standards

Describe the role of a phlebotomy technician
Identifying potentially infectious patients
Describe hazards faced by the workers
Describe standard precautions
Discuss and demonstrate the use of biohazard container in phlebotomy
Discuss and describe bloodborne pathogen standards.
Identify special considerations in phlebotomy
Explain chain of infection
Discuss modes of infection transmission
Explain breaking of chain of infection
Demonstrate hand hygiene
Identify and demonstrate the personal protective equipment
Demonstrate the correct order of wearing personal protective equipment
Discuss post exposure to blood borne pathogens.
Units
Modules
Clinical Lab Skills
Takeaways

UNIT 2 LEGAL ISSUES IN HEALTHCARE

Civil law, Tort law
Negligence vs. malpractice
Basic elements of negligence
Types of damages
Criminal law, sources of laws, consent & its types, patient abuse & types
Patients' rights
American with Disabilities Act (ADA)

Discuss negligence versus malpractice
Discuss the standard of care
Discuss the basics elements of negligence
Discuss and identify patients' rights
Explain good Samaritan law
Explain scope of practice
Discuss and demonstrate patient consents and its types
Discuss American with disabilities act (ADA).
Units
Modules
Clinical Lab Skills
Takeaways

UNIT 3 INTRODUCTION TO HUMAN ANATOMY & PHYSIOLOGY

Vascular system
Human Blood & Connective Tissue
Formed Elements & Proportion of Blood
Red blood cell (RBC)
White blood cells (WBC)
Platelets
Blood plasma
Antibody and antigen
Blood vessels
Arterial system: Function & Structure
Vasodilation
Vasoconstriction
Venous system: Function & Structure
Capillaries: Function
Veins for phlebotomy
Human Anatomy: Introduction to:

» Heart
» Integumentary system
» Pulmonary System
» Skeleton System
» Nervous System
» Urinary System
» Digestive System
» Endocrine System

Discuss functions of human body systems.
VIEW MORE
THE MTI ADVANTAGE
Experience Faculty and Staff
100% Medical and Healthcare Programs
State-of-the-Art Medical Equipment's
State-of-the-Art Classrooms
All instructors are Practitioners in their field
Workshops to enter the Workforce
Guaranteed Internships/Externships (Hands on Training)
Affiliated with top Hospitals and clinics
Career Development Skill
Job placement Assistant
Total Program Cost:
| | |
| --- | --- |
| Program | EKG & Phlebotomy Technician |
| Hours | 120 |
| Registration Fee | $50.00 |
| Tuition | $1,150 |
| Books & Technology Fees | $50.00 |
| Clinical & Lab Fee | $100 |
| Uniform Fee | $50.00 |
| Total Program Cost | $1,400 |
Fees
Registration Fee:
A non-refundable Registration Fee of $50.00 was due during registration to reserve a seat.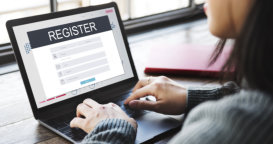 Books & Technology Fees
Books and Technology Fee provide students with Online Learning Resources, the learning management system, eBooks, and the student portal.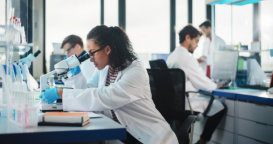 Uniform Fee
Uniform Fee provides students with school logo uniforms, including 3 sets of scrubs and one Lab coat.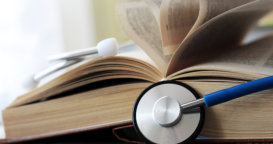 Tuition:
Tuition for the EKG & Phlebotomy Technician Program is $1,150, and a total cost of $1,400 for the entire program, with tuition payments due as follows, and the non-tuition fees, are non-refundable once classes have begun (see Refund Policy below):