We look forward to meeting you soon. Visit Medical Training Institute of New York at this new location: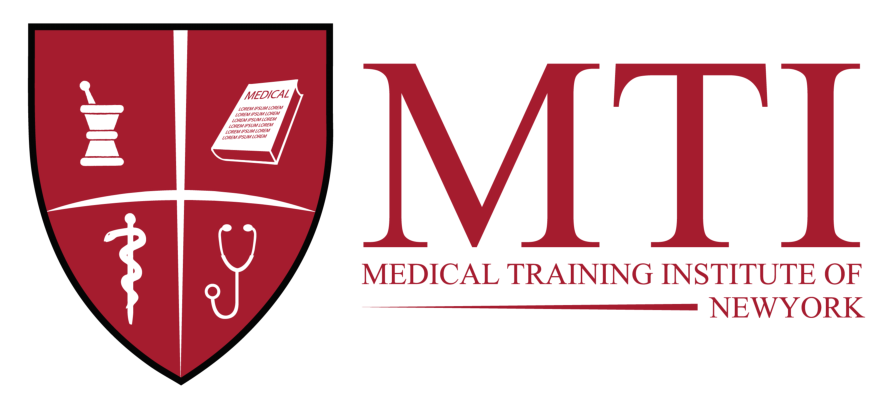 Enroll Now!! Call 212-204-8577
TRAIN FOR A CAREER
IN HEALTHCARE
MEDICAL OFFICE ASSISTANT
CLINICAL MEDICAL ASSISTANCE
NCLEX-RN PREP
PHARMACY TECHNICIAN*
EKG TECHNICIAN
PHLEBOTOMY
MEDICAL BILLING AND CODING*
DIALYSIS TECHNICIAN*
PATIENT CARE TECHNICIAN* (PREREQUISITE: CNA)
DENTAL ASSISTANT*
CERTIFIED NURSING ASSISTANT (CNA)*
Classes Available Morning, Evenings, and Weekends
PAYMENT PLAN AVAILABLE
MTI • 211 East 43rd Street, 2nd Fl. • New York, NY 10017 • Tel: 212-204-8577
Our Program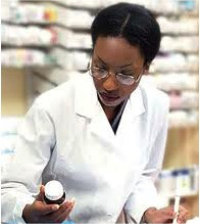 CLINICAL MEDICAL ASSISTANT AND MEDICAL OFFICE ASSISTANT
The medical assistant program at Medical Training Institute (MTI) is designed to prepare you to handle both clinical duties and administrative responsibilities in a variety of healthcare settings such as a doctor's office or medical center. Clinical responsibilities include educating patients, performing diagnostic procedures, drawing blood, electrocardiography, scheduling appointments, and maintaining patient files.
If you're caring and compassionate and want a career that can be both personally and professionally gratifying, medical assisting could be just what you're looking for.
MEDICAL BILLING AND CODING
Medical Billing and Coding professionals assign codes based on physician diagnoses, and attention to detail is essential. Medical Billing and Coding training at Medical Training Institute (MTI) can prepare you to work in a number of healthcare settings, such as physicians' offices, hospitals and care centers. If you're responsible, organized and enjoy playing a key role in the healthcare field, medical billing and coding can be a challenging and interesting career.
PHARMACY TECHNICIAN
The Pharmacy Technician program at GENY/MTI provides students with the technical and practical training necessary for work as an entry-level assistant to a licensed pharmacist. Students will study pharmacy computing, medication preparation, inventory and billing, and quarterly customer-service care. The program seeks to prepare students to work under the supervision of a licensed Pharmacist in the preparation and dispensing of medications; maintaining patient records; setting up, packaging, and labeling routine orders from stock supplies; and mixing drugs with parenteral fluids.
EKG TECHNICIAN
Electrocardiograph (EKG) Technicians operate and maintain EKG machines. Significant advances in the treatment of heart disease have been made in recent years, but treatment is most effective when early detection of heart disease is made. One of the primary diagnostic tools physicians rely upon is the electrocardiograph (EKG) machine which detects and records the electronic impulses transmitted by the heart during and between heartbeats. This program focuses on training in the diagnoses of the heart rate of patients, using the EKG machine.
PHLEBOTOMY TECHNICIAN
This course prepares students to collect blood for laboratory analysis. Students learn medical terminology, basic anatomy and physiology, infection control safety, and communication and professionalism. Phlebotomy provides opportunities for students to perform routine vein puncture, routine capillary punctures and special collection procedures. Phlebotomy technicians also perform glucose testing and specimen collection.
DENTAL ASSISTANT
Dentists cannot work in their clinics on their own; and as such, demand for Dental Assistants has been growing. You'll be trained in the performance of interpersonal and technical tasks, such as infection control, helping patients feel comfortable, teaching patients about good oral hygiene, and providing patient care in the specialties of dentistry (orthodontics, periodontics, etc). Our comprehensive coursework is designed so that you will be skilled in assisting dentists in carrying out the work of delivering oral care with efficiency and quality.
CERTIFIED NURSE ASSISTANT
A Certified Nurse Assistant (CNA) provides direct care to patients in a nursing home and clinics or extended care facility. CNA's responsibilities include feeding and bathing patients, and specimen collection. The CAN also participates in rehabilitation and therapy programs under the supervision of registered Nurse.
Manhattan Location: 211 East 43rd Street, 2nd Fl., New York, NY 10017
Toll Free: 800-559-5935
Phone: 212-204-8577
Fax: 212-804-6002